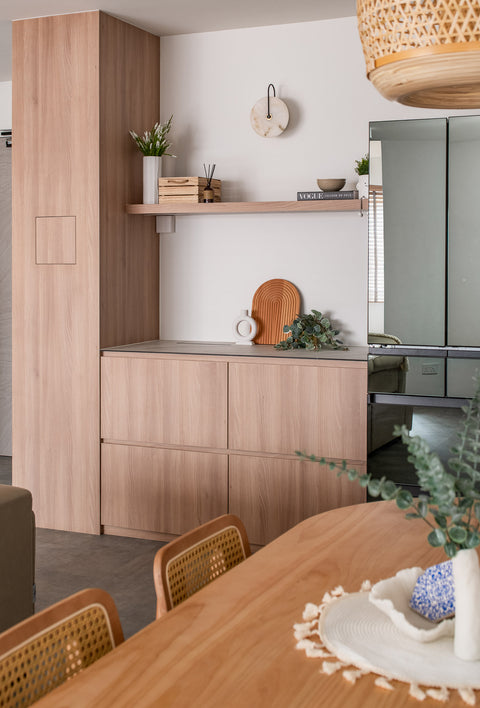 designed by Elain | japandi concept
a japandi interior design with combination of elements from japanese minimalism and scandinavian design, resulting in a harmonious and balanced aesthetic. when filled with wooden textures and accessorized with plants, it creates a warm and organic atmosphere.

plants play a vital role in japandi interior design, adding life and a connection to nature. you might find potted plants placed strategically around the room, bringing in touches of greenery.